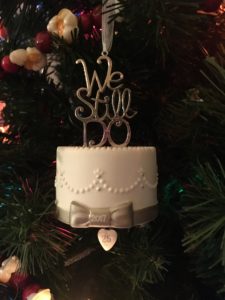 Happy anniversary to us!
Considering I've spent more than half my life married to Brad, maybe it's not all that surprising that when I look back, it's hard to remember a time when we weren't together. In spite of that, it's difficult to fathom that it's been 25 years already. Until I start recalling everything we've been through, that is. Then, I wonder how so much got packed into so little time.
Since fewer couples make it to their silver wedding anniversaries than don't, we're kind of proud of that. It isn't as though we're the one couple who hasn't fought hard to get here. It isn't as though we met, everything clicked, and it's been smooth sailing since. It isn't as though we don't fight like Jack and Charlotte, or that we've never needed the counseling assistance of the real-life equivalent of Joe and Sally (if you've got no idea what I'm talking about, I'm referring to Last Chance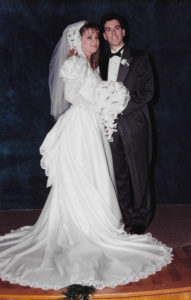 Inn). It isn't as though even now, we've got it all figured out, and never disagree. Strongly. But, we've never given up at the same time, and neither of us has ever given up for long. Brad probably never has given up, because I'm extremely easy to live with. I don't know what he'd say about that, and I don't intend to ask! We stuck it out though, we still are, and we're glad.
As the ornament says, "we still do". I love the ornament, btw, even more so when I realized it came with multiple charms, not just the plain porcelain heart pictured on the Hallmark website. The personally significant 25 is, of course, attached to the one hanging on our tree.
Our extremely generous kid shared her extremely severe cold with me, so in spite of taking cold medicine regularly, I haven't felt much like writing. Since I'm low on energy, so are my characters, and that poses a problem. I hope to feel better soon, because I don't enjoy suffering, and I'm anxious to get these books done so I can move on to some of the others that are waiting. For now, Uncertainly Yours is on page 156, and 423 Apprehensive Avenue is on page 48. At the moment it certainly looks like Uncertainly will be out first, but… there really is no telling.
It's time for more cold medicine for me, and there's a small chance that'll perk my characters up for a little while. So happy reading, and I'm going to see if I can get a few more paragraphs in…