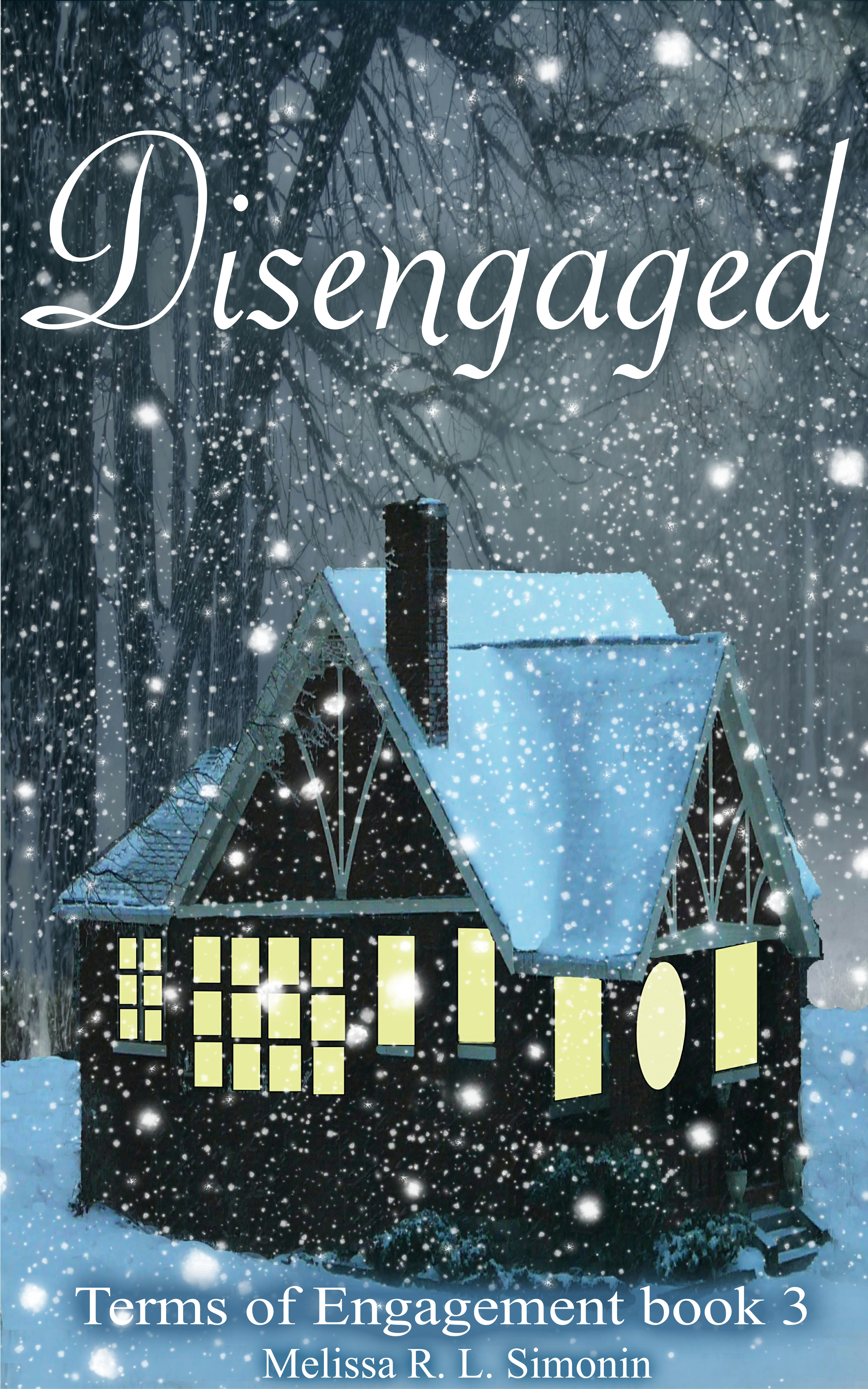 Disengaged, Terms of Engagement book 3
…begins in November, fitting in chronologically with the first two books in the Terms of Engagement series. In Disengaged, we briefly visit our old friends Evan and Patrice, Justin and Laney, Gabriel, and Joshua. Like its predecessors, Disengaged is a stand-alone novel.
For brothers Rob and Erik Davison, landing the contract for the development on Pine Mountain is a dream-come-true, until the week before the scheduled opening, when an unknown adversary goes to extreme measures to destroy all that they've built.
An unexpected snowstorm moves in, putting a halt to the saboteur's plans, Rob's attempts to ascertain the damage done, and Samantha Davisons' efforts to be anywhere but with him. After the shock of discovering her estranged husband is the development contractor, and a run-in that reminds her why she left two years before, all Samantha wants is to leave staging in the hands of another decorator,  and get back to life without him.
In the nearby town of Ocotillo, Amber Fields, Samantha's impetuous little sister, runs into level-headed Erik–literally–and decides to help him out whether he wants it or not, as he seeks to uncover who is behind the attempt to annihilate the development and discredit his company.
Trapped on the mountain with the wife he drove away, Rob is determined to save Samantha, himself, and their failed marriage. Samantha is determined to leave the first chance she gets. Amber is determined to help Erik, and he's determined to keep them both out of trouble while tracking down the Pine Mountain saboteur, who has no qualms permanently silencing fellow vandals, much less anyone else foolish enough to get in the way…