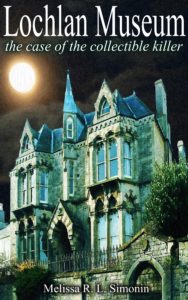 Twenty-year-old Claire Davis, newcomer to small-town Juniper Creek and official sorter for Lochlan Museum, has one question…
Who broke into the local thrift store, and systematically destroyed all the second-hand merchandise?
And… why?
Aided and abetted by Alec Collins, her twenty-four year old neighbor, and loaded with enough curiosity to kill a cat, Claire searches for answers.
Claire and Alec soon discover there's more to the collectible killer's motive than a hatred of collectibles, and that their harmless investigation…
…is anything but.