Available for Pre-Order, Release Date June 30th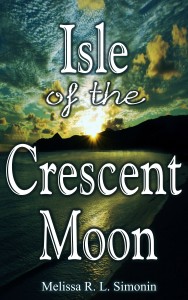 July 22, 1910, South Atlantic Ocean, RMS Gargantuan–A few short hours ago, Lizbeth Edwards's greatest concern in life was to enjoy sabotaging the matchmaking scheme concocted between her parents and those of Maximillian Turner, a stranger to her. Max's greatest concern was to avoid the unpredictable Lizbeth who was likely to think him in on their plot and punish him accordingly.
Now Max and Lizbeth's greatest concern is the same… to survive the night and the days that follow.
A chain of events result in Max and Lizbeth disembarking prematurely and rather abruptly from the ship upon which they both were traveling. They find themselves stranded on a crescent shaped island, alone, or so they at first believe.
They discover that they are not alone, but their elation becomes apprehension as they learn the true nature of the people who come and go from the island. Their desire to be found is now replaced by the determination to remain hidden.
Max and Lizbeth must rely on each other if they are to survive the many dangers that inhabit the Isle of the Crescent Moon. Together they devise a plan of escape, but it will require all of their wits and skills combined if they are to succeed before it is too late.
(c) 2015, Isle of the Crescent Moon by Melissa R. L. Simonin